CYCLING-RUNNING-WALKING
CYCLING-RUNNING-WALKING
Nordic-Walking
Did you know that in Grömitz you have 8 great walking routes just around the corner? 3.5 to 14 km long, they offer profiles for beginners and advanced walkers – and lots of variety.
One route starts directly at our hotel.
Baltic Sea Running Coast – PDF
Cycling
Grömitz and its surroundings offer cyclists unique experiences. With a view of the Baltic Sea, you cycle up north, along the coastal on the cycle path along the dyke towards Lensterstrand with its beautiful natural beach.
Also down south, you start from Grömitz past the marina on a beautiful route, which will take you up into the air on the cliff around Bliesdorf and Brodau – you will enjoy the view so much, that you will be tempted to make many stopovers on this wonderful route.
But also the way inland is worthwhile. A well developed network of cycle paths runs through our beautiful district of East Holstein and througt the "Holsteiner Schweiz" (literally: Holstein Switzerland)
Or are you on the path of the monks? We would be happy to accommodate you for a stopover along the
Mönchsweg (pilgrim path / monks trail) auf.
Take advantage of our bike rental …
BIKE RENTAL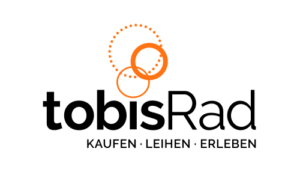 Our offer for you:
In cooperation with TobisRad we rent out city bikes and e-bikes including breakdown service directly on site.
The bikes can be rented from March to October.
E-Bike "City"
with withdrawal
Premium-Bike
with withdrawal (S,M,L)
1 day
€ 25,00
€  10,00
Children's bike 16" – 24" inkl. Helm
child seat (Römer)
1 day
€ 7,00
€  1,00
---
Tennis
Tennis …
…in the hotel
Whether you are a hobby player, club player or championship player, you do not want to do without tennis during your holidays? The tennis court at the Hotel Hof Krähenberg is at your disposal free of charge. The clay court is located directly at the hotel and can only be entered with tennis shoes.
The tennis court is playable from 01 May at the earliest – depending on the weather conditions.
… in Grömitz
In the tennis club "Blau-Weiß-Grömitz" in the Gildestraße/Grömitz, up to 4 courts can be rented, costs per hour/court € 10,- | 10er card € 100,- for 11 hours.
Grömitz "Tennis Treff"
Learn tennis at the Grömitzer Tennis-Treff, on 4 courts, directly on the promenade at
Peter Sager, Pappelallee 3, Grömitz
Phone 04562/4424 or 04562/6786.
Trainer lessons, individually or in a group, or guest tournaments guarantee fun and success.
Tischtennis / Tischkicker
TABLE TENNIS / TABLE FOOTBALL
For all enthusiastic players we provide a table tennis table in a shelter protected from the wind. In summer table tennis will be placed outside.
Billard / Dart
BILLIARDS / DARTS
The dart game is free of charge. The darts are given free at reception.
The use of the billiard is  € 1,- per game.